HOW TO MAKE A SALAD IN A JAR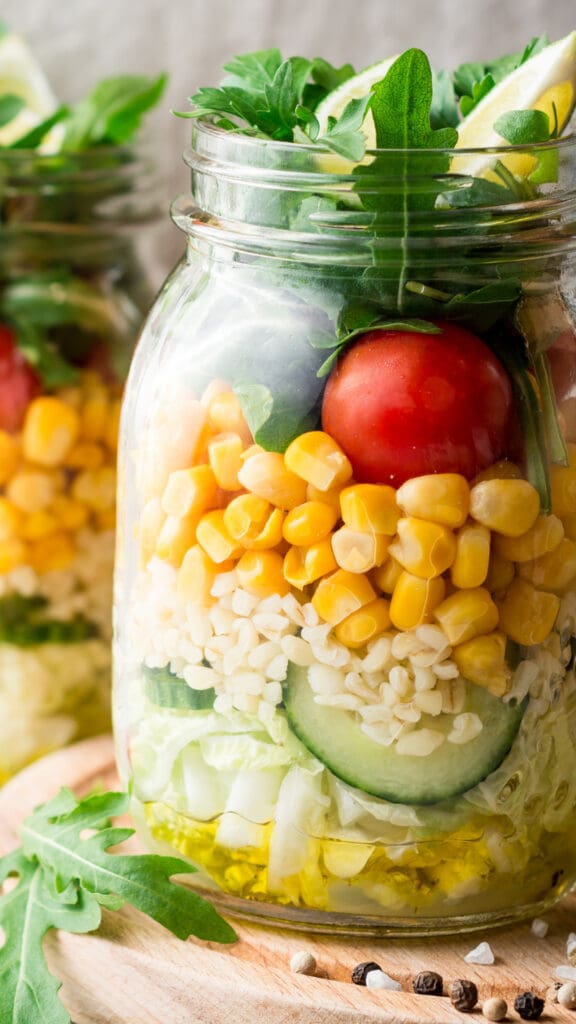 STEP 1: Download my FREE SALAD IN A JAR eBook
I show you the basics of creating a SALAD IN A JAR and give you 5 great recipes; chopped Taco Salad, Strawberry Spinach Salad, Greek Chicken Salad and more.
STEP 2: Pick your favorites and go shopping.
I give you a printable shopping list for all 5 recipes
STEP 3: Make up a bunch for the week
Great for you and why not give a friend or family member the gift of a healthy lunch. They will last up to 5 days in the fridge!
Send me your best email below and I'll send it to your inbox right away!